So you've just been diagnosed with gastroparesis.
You've been diagnosed with gastroparesis? Hey, me too!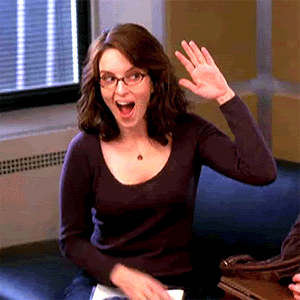 I was diagnosed with gastroparesis about three years ago, and I'm going to give you what I believe to be the top five pieces of advice you can hear at this moment.
I'm not going to give you the basics of the disease because you can find that on mayoclinic.com, which I recommend if you want a basic rundown of almost any disease.
Being diagnosed with gastroparesis can be super scary because you're given almost no information whatsoever when you're first diagnosed. You're basically told, "Well, you should modify your diet to control your symptoms, but you will most likely have this forever. Good day!" 
So you go on the message boards of death and despair and hear all about how awful this disease is and you break down in a ball crying because you think that your life is over. Which brings me to Tip #1: 
Tip 1) Get off the message boards.
They are scary, scary places and not helpful to you at this moment. Your life is not over, but the message boards will often make you think that it is. 
You can always go back to them later, when you have a better handle on your situation.
Tip 2) Get some reliable information.
Unfortunately, that's hard to find with gastroparesis. The best recommendation I can give is to go to livingwithgastroparesis.com. It's a website by GP nutritionist Crystal Saltrelli designed to teach people how to live well with gastroparesis. She has this wonderful, calming video on the front page that basically says "Welcome to the place of non histrionic solutions." When I first saw it, I almost cried in relief. She has amazing resources, including a free Quick Start guide that basically serves as the pamphlet your doctor never gave you. She also has two books which I highly recommend: one on eating for gastroparesis and one on living with gastroparesis — I have them on ebook, which is nice because I can quickly reference them on my smartphone. She also teaches online classes and runs incredibly informative group programs. These can be a bit more expensive but, in my opinion, they are worth every penny. She'll work with you on a payment plan if necessary.
Sorry this just turned into a giant advertisement for Crystal Saltrelli, but she just runs a really good outfit. She's like the Yoda of GP.
A lot of the information and philosophies I'll share on this website come from things I learned from her. So check her out!
Tip 3) Get a great support team.
Having this disorder is difficult. You can't do this on your own, however much you want to believe and delude yourself that you can.
You need people who can support you physically, medically, and emotionally. They will be your sanity.
I currently live with my amazing parents, and my mom helps me with a lot of daily things I find too physically difficult. Remember that this is hard for your loved ones as well, so show your appreciation whenever possible.
If you don't have anyone to help you logistically, you can get home health care assistance through most insurances.
Emotional support most often comes in the form of family and friends, so be careful not to lose touch. Put the effort into maintaining those relationships — they have things going on, too.  Sometimes it's helpful to find a literal support group of people who are in a similar situation. In this amazing interconnected age, you can usually find one online. I found one, almost by accident, and it was one of the best things I ever did (shout out to my gp sisters!).  Many people really find therapy helpful. The brain and the gut are inextricably connected (seriously, read up on that because it's pretty fascinating), and one can exacerbate the other. So take care of your brain. 
Finding the right doctor is also so, so important. I can't emphasize that enough. I often tell people that finding the right doctor is like dating, most of the time you have to shop around until you find the right one for you. Don't settle for a doctor who won't listen to you, or even believe what you're saying.
You know your body best and it's vital at this juncture in your life that you become your own best advocate.
If you're having financial struggles with these insane bills, finding some form of social advocate will help relieve that enormous burden.
Tip 4) Do some a lot of dietary research.
It has never been more important to watch what you put in your body and understand how your body digests. It astounds me how profoundly our bodies can be affected by what food we put into it. I personally wouldn't recommend a dietitian because they never seem to agree on one philosophy, they rarely know about gastroparesis, and it's really hard to find one who isn't just trying to sell you their powders. I think your time and money is better spent reading on lots of different ideas surrounding nutrition so that you can choose the method that makes the most sense to you.
And finally, but possibly most importantly…
Tip 5) Have patience with yourself.
This is not a battle because it is not something you can win or beat. It is a constant negotiation with your new body.
Gastroparesis is not a progressive condition — however it is important to note that symptoms can get worse if you begin to suffer from malnutrition — but it is also not a constant condition. It ebbs and flows with the tides. You might feel great one day and horrible the next, and it's very hard to predict what your symptoms will be day to day. This can be horribly frustrating, as it means that things you plan and look forward to often don't work out. Plan for this accordingly. I advise telling people when you make plans that there is a chance you could cancel depending on your symptoms.
It's important at these times, when you feel you've let yourself down, that you recognize that you are not crazy, you are not a wimp, and it is not all in your head. I know these thoughts because I have had these thoughts. Gastroparesis is a very serious but invisible medical condition that can rear its ugly head at any moment. The most important thing you can do is take care of your body, because if you try and ignore your symptoms you'll just get worse and worse. I speak from experience.
I'll close this list with my favorite corny platitude that helps me get through the days where I wasn't able to do the things I wanted or intended.
"Courage does not always roar. Sometimes courage is the quiet voice at the end of the day saying 'I will try again tomorrow.'"
About the Author:
Leah is a 24 years old suburb-of-Philly native. She has gastroparesis, a feeding tube, and a battery operated stomach. She is the proprietor of this site, as well as the sassy Disney blog The Magical World Of, and a contributor to the new podcast Media Matters.