Meet Jarvis.
He's my gastric neurostimulator. He lives inside of me.
No, he does not turn me into a wifi hotspot, much to my chagrin.
But he does something much better. He helps treat the nausea and vomiting symptoms I experience as a result of my gastroparesis. This small device sends small electrical pulses that are intended to dull the nerves related to nausea.
I often see posts on social media sites from people who are considering the gastric neurostimulator and are desperately seeking advice from people who have had it implanted. Hell, I used to be one of those people.
So here is what I would like to say to each person considering the pacemaker, framed as a Q&A.
Has it helped you?
Yes. Before I had my surgery I would vomit 1-3x a day. More, if I was in a symptom flare. Now, thanks to the stim, I only vomit when I'm in a symptom flare. The difference between vomiting multiple times daily versus only a few times a month? Huge. Amazing. Miraculous. Thank you, Jarvis.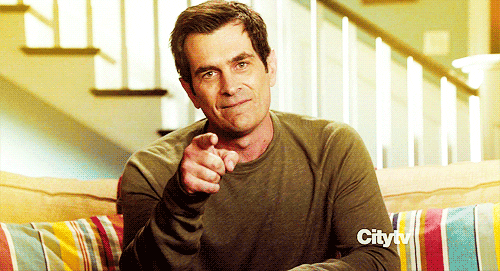 That being said, I still experience daily nausea. I have a lot of trouble eating orally and I have a feeding tube.  The stim is a symptom management tool — for me, one of my most important ones. Unfortunately, though, it's not a cure.
Does the stim help in all cases?
No. It varies from person to person in how drastically it improves symptoms, if it improves symptoms at all, which is not a guarantee. The device is relatively new and is still being studied.
I will say, personally, that I know about eight people who have had the stimulator. Seven have seen improvement and one had it removed because it wasn't helping,
I feel it is important to remember that while the stim does involve major surgery, it is still a completely reversible procedure.
Is it a pacemaker or a neurostimulator? I'm so confused! 
It is technically not a pacemaker as it does not "pace" the stomach the way a cardiac pacemaker paces the heart, although it is often referred to as a pacemaker. So if you see a person online referring to their "gastric pacemaker," they're talking about the stim!
They did, at one point, try an actual pacemaker with stomachs and, unfortunately, it has not worked. However, the neurostimulator is often referred to as a pacemaker, and if you have to tell a security officer why you can't go through the metal detector, just tell them you have a "pacemaker" for convenience. It amounts to the same thing for them.
What maintenance is involved? 
My daily life isn't impacted by the stim, except for the symptom relief! The stim doesn't require daily care, but it can be adjusted every three to six months, depending on what your physician feels is needed. There are many different settings (you can change the rate and intensity of the electrical pulses), and there are absolutely no studies determining which is the ideal setting for any given person. So it's a lot of trial and error, figuring out which setting works best for you. The right setting can improve symptoms, the wrong setting can make symptoms worse.
There are also certain medical tests you can no longer do once you have the stim, most notably the MRI. You can still have X-Rays, CT scans, etc. There are a few tests you'd need the stim turned off for, and if you have a surgical procedure, you'll also need the stim turned off as well. This can be a serious pain in terms of making sure you have an Enterra (the company that makes the stim) representative present when you most need it, but I'll elaborate on that more in a future post. Fun story: it involves the company threatening to arrest my mom. But back to logistics.
I do have to be careful around electric devices. For instance, I always put my phone in my left pocket, away from my battery. It's a slim chance that this could cause my stim to turn off, but the manual told me to keep all electric devices three inches away from the battery, so I try and obey it. But I'm pretty sure it would take something much more powerful to affect the battery.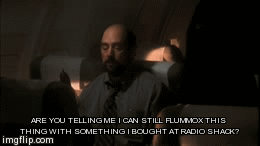 If you get the stim, you'll also receive a manual detailing all the cans and can'ts of having the stim. There's also one online.
I do also occasionally set off metal detectors at stores…that's always fun to explain. "Move along, it's just my cyborg parts."
With the stim, you are not allowed to go through metal detectors. I haven't had any problems with this. You just tell the security guard that you have a pacemaker and they usually let you right through. Sometimes they'll do a quick pat down. If, for whatever reason, they need proof, Medtronic supplies you with a card detailing the information of your pacemaker and the number to call if the security guard has any questions.
I call it my "License to be Groped."
Airports can be a little more complicated. You can't go through the metal detectors, and if they don't have one of the newer, non magnetic scanners, then you'll need to get a pat down. This usually isn't too much of a problem, albeit a bit of a nuisance, except there have been a few incidents online of people missing their flight because TSA couldn't get an agent of the same gender to perform the pat down. It didn't matter that the person was willing to have a pat down by a member of the opposite gender; the TSA's policy doesn't allow that.  So if you aren't sure that the airports you're traveling through have the new scanners, then you should allow extra time before your flight, just in case.  Or, if you're a frequent flyer, consider getting a TSA pre-check. It will save you a lot of hassle in the long run.
How was the surgery?
I mean, it was major surgery. So not that fun. But not as bad as a lot of other reasons you could be in the hospital.
I was in the hospital for three days, which is usually the minimum stay for this procedure. I was on Dilaudid for the majority of the hospital stay, which is always fun…
I was switched to Percocet when I returned home. The catch with these drugs is that they slow the GI system (big problem for someone who has need of a gastric neurostimulator), so if your stomach doesn't tolerate pain killers, then you might have a harder time with pain management. However, I had my surgery done via laparotomy (open surgery). Many surgeons now do the implant laparoscopically, which involves a lot less pain afterwards.
The intense part of the surgical pain lasted for about a week and a half.  I couldn't even shower when I first got home. After that it dulled significantly, but I was still a little sore for a couple of weeks. You'll be told to avoid physical activity (including heavy lifting) for 6 weeks, so that the battery pack can settle in completely.
Have you experienced any complications?
I haven't experienced any serious problems, although I do know someone who had an infection. It was cleared up with antibiotics.
I have experienced painful muscle spasms caused by electrical arching from the stim (or, at least, that's the theory), but it is managed by occasional acupuncture. I also regularly carry tramadol, in case it decides to randomly act up. I rarely need it, but it is a serious problem when it happens. From what I've gathered online, I am not the only one who experiences this problem, but it's not an altogether common reaction.
But I'll blog more on that topic another time.
What physicians did you use?
I used Dr. Henry Parkman at Temple University, who's considered one of the most authoritative physicians on gastroparesis in the country.
I consider him one of the most incompetent eggheads in the country.
Seriously, I have no qualms stating this publicly on the internet. This man isn't just rude and uncaring — I could deal with that. He is actually incompetent, unhelpful, and potentially harmful to your health. I'd list the reasons why, but this post is already bordering on novel length.
I'll just leave you with this story. My father's friend went to him in search of the stim, and during the 10 minute appointment, Parkman fell asleep and farted twice.
I think that pretty much accurately summarizes any encounter you could have with this man. If you can walk away with one recommendation from this post, it would be to not use him as your physician.
Luckily, the surgeon I used (who I did like), Dr. Sean Harbison, is no longer at Temple. He's now at University of Pennsylvania Hospital, and is one of the surgeons who helped developed the stim (along with Parkman, in I assume his more lucid days). He's a skilled surgeon and did an excellent job on my stim, but he is one of those doctors who will tell you everything you want to hear in the office and then completely ignore you once you walk out the door.
For stim adjustments, I now actually travel to Dr. Frederick Brody at George Washington University Hospital. He's knowledgable, receptive, and thorough. I also had wonderful experiences with his fellow, Dr. Laird. For me, it's worth the trip just to have a reliable doctor handling my adjustments.
Can you see it? Can you feel it? 
I'm a bit thin, so it does protrude ever so slightly. But it's barely noticeable. If I touch it, it definitely feels harder than any other part of my body. But I can't feel any sensations from it inside of my body. If you have a stim and you can feel the electric pulses, then you need to contact a doctor right away.
Because I am small waisted, it can be uncomfortable if I am lying in a specific position, but with a simple shift or adjustment then it's back to being ignored!
Would you do it again?
A hundred times over. Yes, it's a pain and it'd be easier to live without it, but it gave me my life back.
If you have any more questions, you can leave a comment,  email me, or ask me on twitter or tumblr!
About the Author:
Leah is a 24 years old suburb-of-Philly native. She has gastroparesis, a feeding tube, and a battery operated stomach. She is the proprietor of this site, as well as the sassy Disney blog The Magical World Of, and a contributor to the new podcast Media Matters.