Well, it turns out that Cartman was wrong. There is nothing wrong with being ginger.
I have been totally ging-ified for several years now, because, it turns out, ginger is one of my most effective medicines.
Since I have gastroparesis, one of my biggest and most debilitating symptoms is chronic nausea. And I do many different things to try and manage it (look to a future post for that one), but my absolute favorite is ginger.
Ginger. Ginger. Ginger. And more ginger.
Now, if you're like "Oh, I've tried ginger ale and it doesn't do much." Well, odds are, you're drinking the average mass marketed ginger ale, like Schwepps or Gosling, which means you're actually not getting real ginger ale. You're getting carbonated sugar water with artificial ginger taste. And sometimes carbonated sugar water can help, because of the bubbles, but you're not getting the benefit of ginger.
Ginger is kind of a miracle plant. It has a lot of healing properties and, most importantly for spoonies with nausea, it aids digestion and soothes the stomach. So when you're looking for something to really help your tummy aches, you want some real, honest-to-goodness ginger. And the best part is that, unlike most medicines, there are really no bad side effects to consuming ginger.
So now the question is, how do I get this ginger into my body? Well, after many years of trying just about every ginger product available in the continental U.S., I am here to share my favorite products!
Now, just a disclaimer. Not everyone likes the taste of ginger. I hated ginger before I got sick. So I had to "ease my way" into really strong ginger products. But the brain is a miraculous thing, and as the ginger started to make my stomach feel better, my brain associated it with good things, and I began to enjoy and even crave the taste. Now, for me, the stronger the ginger taste, the better.
For me, personally, ginger doesn't "fix" a flare, but consuming it regularly throughout the day goes a long way to managing my symptoms. When I forget to have a lot of ginger products in a day, I notice. I actually have a friend with IBS who says she can eat almost anything she wants as long as she has a cup of ginger tea every day.
Which brings me to my first favorite ginger product:
1. Ginger Tea
Now, if you're not a fan of the ginger taste, the good news is that there a lot of ginger blends. Just go to the tea aisle at your favorite grocery store and start browsing. You can find a tea that has ginger blended with lemon, apricot, or some other delicious sounding flavor to help balance the ginger kick. Of course, you'll have better symptom management with straight ginger tea, and my personal favorite is Harney & Sons Ginger Tea.
I add a little bit of honey to this and it's absolutely delicious and fantastically effective. The best thing about ginger tea is that, unlike most ginger products, it doesn't contain any sugar (except for whatever you choose to add).  Plus, it's easy to browse the tea aisle and see what strikes your fancy. I also happen to love Yogi tea, and they have a great ginger-lemon blend that is fantastic. I drink it straight without adding any sugar, milk, or honey.
2. Ginger Soda
Depending on your body, sometimes a carbonated soda is more effective to help your nausea, bloating, or cramping. The downside of that, however, is that it comes with a lot of sugar. I can tell you my teeth have suffered the consequences of this, so if you sip throughout the day like I do, I recommend using a straw.
I have two favorite sodas. The first, Reed's Ginger Beer, can be found at most Whole Foods or other health food stores.
This soda has 26 grams of real ginger in it, so it's very powerful, both in taste and effect. But if that's a little too much ginger kick for you, they also have some delicious blend sodas that have very little ginger taste. My favorites are the Raspberry Ginger Brew and the Spiced Apple Ginger Brew. They only have 17g of ginger, so they're less effective than the straight ginger beer, but they still have a lot more ginger than, say, a Canada Dry.
Update: Reed's now makes a "Stronger Ginger Brew" that has 39g of ginger! It's replaced Fever Tree as my "tonic" ginger beer.
My other favorite ginger beer is a recent discovery. It can be found at Total Wine, and more recently, in the organic section at Giant Grocery Store. I call this drink "my tonic" because I have it in the morning to help jump start my stomach for the day. It's called Fever Tree Ginger Beer, and you can also order it on Amazon, although it's a bit pricier that way.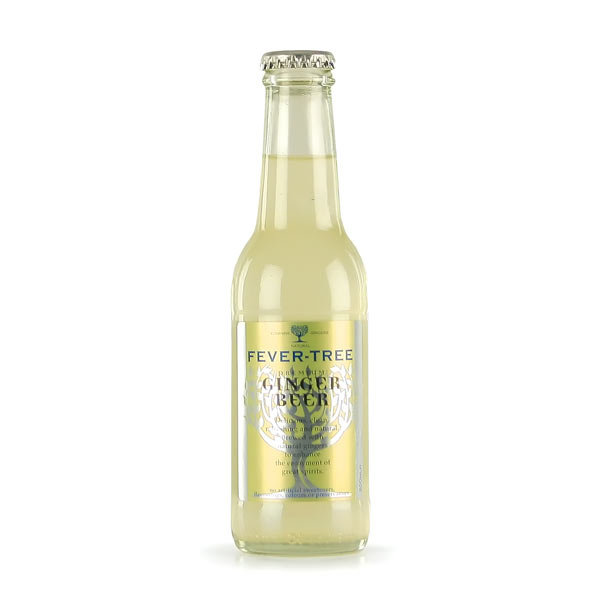 Unfortunately, it is very sugary tasting, so I like to also have Reed's throughout the day (even though they both have about the same sugar content, Reed's doesn't taste as sweet). They literally put twice the amount of sugar into the American version of Fever Tree than they do the British version, which is sad, because when I was able to try the British version, it actually tasted much better, and was, y'know, not as terrible for your teeth and health. But it relieves my bloating significantly, so it's worth it to me. I'm looking into trying to make my own ginger beer in the near future, where I can control the sugar to ginger ratio more to my benefit, so I will report on that as well!
Bruce Cost also makes some delicious ginger brews, but be careful not to get the zero calorie/artificially sweetened kind, as those can exacerbate symptoms, which completely reverses the point of drinking it! The pomegranate blend is particularly scrumptious. Although I've had a hard time finding it in stores.
Fentiman's also makes a strong ginger beer, but I personally can't stand the taste.
Maybe you'll like it, though!
3. Ginger Candies
These are great to carry with you on the go and munch throughout the day to manage your nausea. My favorites are The Ginger People's Gin Gins.
I literally order these things by the case load. I probably go through a box every two days. Again, it has a lot of sugar that isn't ideal, but it really, really helps. I now eat the original ginger flavor because I've found it's the most effective for me, but I started on the apple-ginger flavor until I got used to the ginger. They're usually available in any health/organic section of your grocery store, so you can try the different flavors and see what works best for you. But if you, like me, find a flavor you like and use them daily, your most economical option is probably to order them in bulk off of Swanson Vitamin's (they always have coupons) or Abe's Market.
I also like to balance out the harder candy texture with Reed's Ginger Candies (yup, same company as my ginger beer!).
They're a lot softer and chewier than the harder Gin Gins, so it's just a matter of preference. I like having the option of both, and I find them both equally effective. If you like these, I find it most cost effective to order them in bulk off of Amazon.
I've also recently started using Ginger Tummy Drops, which are hard candies that you suck on. Although the act of chewing helps aid digestion, these are nice to suck on during those times that eating just seems impossible. They have a lot of bite, though, so I only recommend them for the expert gingerians.
Update: I also love the ginger cuts made by Nuts.Com.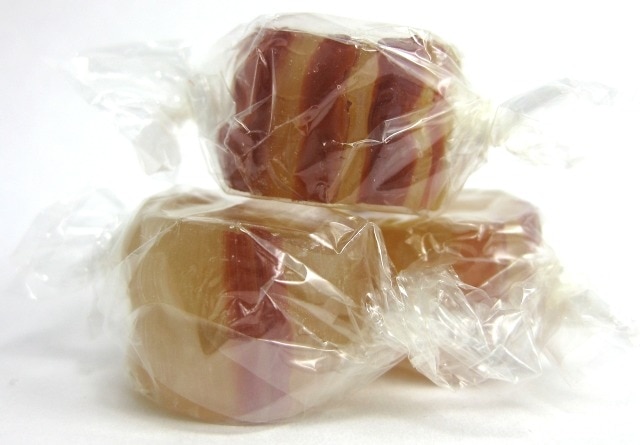 Do you have any favorite ginger products that I've missed? Comment below! 
About the Author:
Leah is a 24 year old suburb-of-Philly native. She has Ehlers Danlos Syndrome – Hypermobility Type, Gastroparesis, Dysautonomia, a feeding tube, and a battery operated stomach. She is the proprietor of this site, as well as the sassy Disney blog The Magical World Of.