Happy Valentines Day!
Okay, it's not Valentine's Day anymore, but I started writing this post on Valentines Day before my brain gave up, and this image was too cute not to use.
You've asked, both on social media and in life, and here I will answer!
Just a primer, since my answers are limited only to my experiences:
I have a surgically implanted j-tube, which means it goes into my jejunum, which is the intestine past the stomach. It also means that my feeding tube goes through my abdominal wall instead of through my nose.
I have a feeding tube because I have gastroparesis (secondary to Ehlers Danlos Syndrome — Type III Hypermobility), a syndrome where your stomach doesn't digest food at a normal pace. It has varying severities, and mine is severe enough that I need a feeding tube in order to get all the calories I need in a day.
I've had my tube for about a year and a half now, and I am still experimenting to find the right rate/timing/formula to best relieve symptoms and maintain adequate nutrition. This is a longer process for me than it might be for some others (depending on their condition), because I still have dysmotility in my intestines as well as my stomach, so bypassing the stomach only bypasses part of the problem.
On to the questions!
Can/Do/Why do you still eat food? 
This is probably my number one asked question, and it varies depending on what I'm doing in the situation. Yes, I can and do still eat food, and I both want and have to eat orally. On average, I get about 500 calories of food from my formula. The rest I get from oral food (a lot of that is, unfortunately, sugar and soda from my ginger products, but I'm working on that!) It's a bit more complicated putting food into a jejunum than a stomach, because the stomach is a giant pocket designed to hold a lot of food and distribute it slowly down the intestine. The intestine can't hold as much at once, and so you have to put food into it more slowly. And when your intestine moves at a delayed rate, like mine, it gets even more complicated. So I pump food into my intestines at a very slow rate, hence the low amount of calories from my feeding pump, and the need to supplement with oral food. Actually, some days, when I'm in a symptom flare, it's easier for me to orally eat a piece of bread than pump formula (because it absorbs some of the stomach acid).
Do you still get hungry/cravings/want food?
Okay, this actually may be my most asked question.
Truth: I have not been truly hungry in four years, since I developed gastroparesis. I do get brain signals that I needed food, like lightheadedness or a headache, and my stomach will feel calm enough that I feel like I "can" eat, but my stomach doesn't really "pang" for food. But I will get cravings. Oh lord, do I get cravings. I was in the hospital for constant vomiting and dehydration, and I was flaring badly enough that I literally couldn't keep down chicken broth, and yet I remember seeing a food commercial on my TV set and desperately wanting whatever they were advertising. It's a very confusing feeling, when your stomach revolts at the idea of anything going inside of it, but your taste buds are demanding a Chipotle beef burrito with extra sour cream and a side of guac (No, I can't eat that even on a good day!). And yet it's one that I have constantly. I try and use tea, preggo drops, and ginger candy to control my cravings when I don't feel well enough to eat.  But sometimes I give in and eat some food (within my allowed diet) when I know I shouldn't, and it makes me sick. This has led to the acronym GTAF (Got Tricked, Ate Food) that I often use with Catherine over at Finding My Miracle. Don't get me wrong, I don't always have cravings. Sometimes I literally will not let my mom ask me about food from the grocery store because I can't even stomach the idea of any form of food. And sometimes I'm just not even thinking about it, and I can see food without being bothered. But if I haven't had food (enteral or oral) in a while, that's when the cravings kick in big time, because my brain is telling me it needs food while my stomach is hiding in a treehouse with a "No Food Allowed" sign.
So, that is a long and complicated way of answering: "No, but yes."
When you disconnect your feeding tube, is there an open hole to your intestines? 
Yeah, and let me tell you, it is really useful for storing petty change.
Sorry, sorry, I promised no snark! There is an open tract in my abdomen leading to my intestine, but the tube has a cap so that when it's not in use, it stays completely shut. Let me tell you how fun it is when that opens in the middle of the night and there's stomach fluid all over you!
Actually, that's only happened with my med port on my extension set when I'm hooked up to the pump. The plug to the actual feeding tube is pretty tight and hard to open without intent.
There is still a tiny bit of "wiggle room" around the tube, but not enough to cause any concern for something getting inside. The real issue is drainage coming out, which is why I always have a stoma pad, as pictured above. And, because I am mentally a four year old, my stoma pads are all Disney, dog, pirate, or Harry Potter themed.
What's the best part of having one/how has it improved your life?
Actually, in a lot of ways!
Food isn't the villain I have to battle anymore. Before I had my tube, in order to get enough calories out of the small amount of food I can have at a time, within the limited part of the day I was well enough to try to eat, I was eating every two hours. This doesn't sound like a problem for a healthy person, but when you're nauseous and cramping all the time, it's slightly torturous. So having that burden lifted off of me was an immeasurable relief.
I get more freedom with the food I do eat! Since I don't have to worry about saving my stomach space for only the most nutrient dense, high calorie, minimally filling, low fat/low fiber foods, I can eat the food I really want to eat instead. Well, not all the food I want to eat; I still have to follow my strict diet. But instead of a tasteless protein drink, followed two hours later by a Macrobar, followed by cream of wheat with veggie puree mixed in, I can just have smoked salmon with avocado on toast and a few low fat gingersnap cookies, then call it a day food-wise, and feel like I can still get the nutrition I need while actually enjoying the food I did get to eat. And because I eat less food, I can be ever so slightly riskier with the food I do eat.
I'm healthier. This is the obvious one. Not only does having more proper nutrition help my symptoms, so does the lessening of the nausea that comes with not having to put all my food through my stomach anymore. Plus, taking (some) of my meds through my tube instead of by mouth turned out to be a big game changer in terms of improving symptoms, because, turns out, medicine works a lot better when it's digested at a normal rate!

I get to stare at people. Okay. This one is weird. But I'm pretty weird. And also kind of awkward. So…I love to people-watch. I like to make up stories about them and guess things based on their appearance/what they're doing, because I'm secretly Sherlock. Y'know, if he were significantly less smart. 
But the problem is that, because I'm so horrible and awkward, people always notice I'm looking at them immediately, and I have to look away. But, when I'm out with the feeding tube, people are either already staring at me or afraid to look at me, so I figure I can stare at whoever I want. And I enjoy that way more than I should.

Oh, also, sometimes when I'm in a place where there's a sign that says "absolutely no food or drink of any kind beyond this point," I smile slyly and walk by with my backpack like I'm some sort of badass loophole finder. "Oh yeah, sign? Any kind? Didn't see this comin', did ya?"
Is the site of the tube ever painful?
For me, luckily, no. Occasionally, I'll feel some muscles pulsating around the tube that feels a bit uncomfortable, but it typically doesn't last too long. Others aren't as lucky, and do have pain around their tube site, but that's not the norm. More common is to have granulation tissue form around the tube site (because the body gets confused and wants to close the hole we've put into it), and that can definitely sting. I have had this twice, and luckily for me it was burned off with silver nitrate sticks by my Interventional Radiologist (who switches out my tube every six months or when there's a problem, like the balloon holding it in pops or it gets clogged), and as long as I keep a clean stoma pad to wipe away the drainage under my tube and apply topical ointment twice a day, it stays away.
Does the formula/water feel like anything going in?
The formula goes in at such a slow rate that I don't feel it. But whenever I flush water to clear out the tube/hydrate? Yes, I feel that. And I wish I could describe what it feels like, but I cannot. It's weird, but not painful.
Can you taste the food going in?
Nope! Although my first formula was inexplicably vanilla flavored. Which I thought was strange. My dog thought it was tasty, though.
Do you take vitamins?
Since my formula is sort of one giant vitamin, no. Although, since I've cut back (for now) on how much formula I get in a day, I probably should.
Is it hard to shower/keep clean?
Since the tube goes into my gastric system (as opposed to my veins, as some people do), and the gastric system has a lot of bacteria in it by nature, my tube needs to be kept clean, not sterile. So I shower like I normally would (which is kind of abnormal, but not for tube reasons), and I just clean around the tube site with regular body soap. The only other thing I have to do is, as mentioned before, change my stoma pad regularly and apply the ointment.
Does it bother you not to eat?
I kinda covered this in earlier questions, but I'll address this in the general "does it bother you that you can't just grab a taco from a food truck or dig into a Ghiradelli hot fudge sundae?" sort of way that I think it's usually intended. Yes, it does. I have a specific meal plan in mind for the day that I am miraculously cured because the Blue Fairy comes in through my window and turns me into a real 25 year old (spoiler alert: it starts with bloomin' onion rings at the Outback). But there are a lot of things a lot of people can't do, and it just is what it is. I don't like it, but I accept it, and I focus on the things I can do.
Can you still have children?
No one asks me this directly, but they ask my mom this about me a lot. While I am not healthy enough to think about having a child, nor would I particularly want one if I did, and while I wouldn't want to pass my illness (it's genetically a 50/50 shot) onto my child, I am still physically able to have a child with my condition and my feeding tube. There is no reason a feeding tube in itself would stop a person from being able to carry a healthy child. But, lemme tell ya, that is the least of my concerns.
How long are you going to have it?
Good question. For the foreseeable future, or until something drastically changes in my health.
Can you have just one bite of ____?
Nope. And please don't tempt me, because it does get very hard to resist, and I will pay for it.
Although, sometimes I do the very classy "chew and spit" to get a taste of something.
Does your tube ever get caught on stuff (while you're hooked up)?
Yup. And it HURTS. But I've gotten better at making sure it doesn't happen.
Why the backpack?
Because my IV pole is Stupid. That's right, capital S. I named it Stupid because it's so stupid. If you have carpet (like I do), it's impossible to move the Stupid thing around (I have the bruises on my heels to prove it!). Or go between floors. Or out of the house. Or carry things because one hand has to move the pole. But it's easier to hang the bags on Stupid than thread everything through my backpack, so when I'm in bed I use the Stupid IV pole, but if I have any intention of moving around while hooked up to my tube, I use the backpack so I can be mobile. And, since I'm technically supposed to be hooked up as many hours of the day as possible, having a good backpack to carry everything around in is very necessary and helpful! Plus, I've secretly always wanted to be Dora the Explorer.
Can you make your own food for the tube? Is it blenderized?
Because my formula goes into my intestine instead of my stomach, my formula is already broken down (as the stomach would do) into semi-elemental form by Nestle (that's right, the candy company). My home care company stocks it and ships it to me monthly. So, no, I can't just pop some chicken and potatoes into the blender and then put it through my tube. Although, with the correct precautions and recipe, someone with a g-tube (that one goes into the stomach) actually could. Bright side, my food is now covered by my insurance! So I like to tell my parents I'm actually saving money, which is why they tell me they're putting my brother in charge of my future finances. ¯\_(ツ)_/¯
Can I see the tube?
If you're a friend who cares about me, hell yeah! I don't mind. I'd be curious, too! But I realize that some people can't help what they're squeamish about, so I don't show my tube without warning…that is, unless I need to fix or check something in the moment, in which case my weird medical needs outweigh your potential medical squeamishness.
I will say that, if you are squeamish, please don't ask to see the tube if it's going to make you react badly. Because having someone visibly squirm about the thing that is semi-permanently attached to my abdomen does not feel good. I realize it's involuntary, and by no means does it make you a bad person, but it's just a situation best avoided.
If you'd like to see the tube right now? Well, I will deviously make you click this link so that you improve the traffic of my site in order to see it!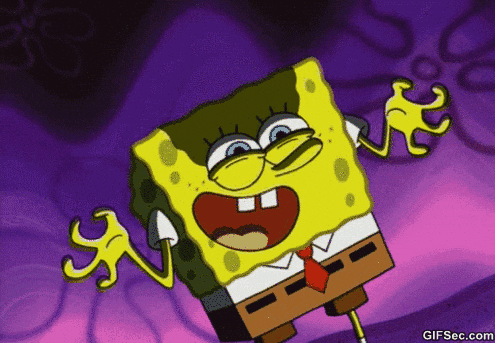 How did you get this? 
I have a genetic disorder, so I've always had this condition (as I found out last month), but I went through 21 years of my life with only mild to moderate issues from it. Things were kicked into high gear after I had a nasty case of mono and took a lot of heavy antiobiotics that weren't really great for my body. Are those the only reasons? Would I have eventually gotten all of these other issues anyway and mono was just the straw that broke the camel's back? Good question. Ehlers Danlos Syndrome is not a well understood condition, especially my type, so I have absolutely no idea. But hey, if you happen to get a degree in medicine, become a researcher, and find the answer, gimme a shout! Or you can donate to further research and care, but I'm not here to plug my own illness, as there are many different kinds that necessitate feeding tubes. This was all about awareness, because, as much as people want to know what actions they can take to help, oftentimes listening is the very best one. So thank you for asking, listening, and trying to understand. It really makes a big difference!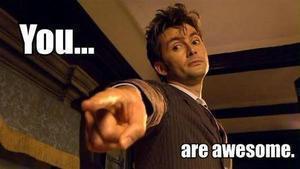 And hey, if you're reading this because you think you might need or are planning to get a feeding tube yourself? Check out my vlog series! Which I will add to again soon. Really. I promise!
If I forgot a question or you want to add another one, just post it in comments and/or my social media. Sending y'alls spoons and love.
About the Author:
Leah is a 25 year old suburb-of-Philly native. She has Ehlers Danlos Syndrome – Hypermobility Type, Gastroparesis, Dysautonomia, a feeding tube, and a battery operated stomach. She is the proprietor of this site, as well as the sassy Disney blog The Magical World Of.