If you're a person like me who spends an inordinate amount of time on the internet, then you've seen some variation of this mug floating around social media:
I have a lot of friends and family in the medical field, so I see this a lot. I understand where it comes from; there is a lot of false information out there that will mislead people into believing things that are categorically false (cough-anti-vaxxers-cough), and that can be frustrating for the people who spent a lot of time, money, and migraines learning the facts.
But, unfortunately, this kind of meme is also reductive to a resource that genuinely helps a lot of people with illness, chronic or otherwise. Because a google search can truly be a sick person's best resource.
Because, quite often, our google searches find the answers faster than the people with medical degrees.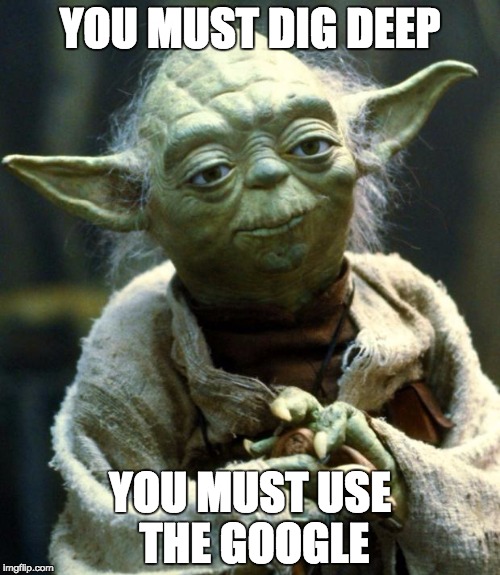 This isn't because those medical degrees aren't incredibly valuable and knowledgable in a way that patients are not. They are. We love medical degrees. We rely on medical degrees.
But those medical degrees have very full days, a wide variety of patients with unique problems, and a lifetime of textbook information swirling around in their head. Most of the time, they don't really know us. All of the time, they haven't lived a single day in our bodies. We've done quite a bit of that.
I currently have three diagnoses. Exactly zero of those diagnoses were suggested by a person with a medical degree. One (my most recent) was suggested by a friend with the same syndrome. The other two were suggested by me after (you guessed it) a google search.
Diagnosis 1: I was sick and vomiting all the time. I had no idea why. I had come home from my semester abroad at school because I could barely stand upright. Routine tests for the scary C word and other awful things fortunately came back negative. The more benign, fixable things (like a parasite) unfortunately came back negative, too. I was sent to specialists, run through test after test, and I was still stuck laying in bed with intense abdominal pain, wondering what the hell was happening with my body. Searching around mayoclinic.com, I discovered something called "gastroparesis."  A bell rang in my head. Almost all the symptoms lined up. This made sense. I could feel it. This was what was wrong. I went into my next appointment insisting on a gastric emptying scan. It came back positive, and I wasn't even a little surprised.
Diagnosis 2: Finally given nutrients from my feeding tube, I was wondering why I was still fatigued and lightheaded all the time. Multiple intelligent, caring, and thoroughly competent doctors suggested continued malnourishment and dehydration. But it just didn't seem right. Reading the fabulous Just Mildly Medicated's blog, I noticed her symptoms sounded very familiar and similar to mine. I looked more into dysautonomia. I bought a blood pressure cuff from CVS and noticed my abnormal heart rate changes. I asked for a cardiac referral, got a tilt table test, and was diagnosed with dysautonomia. I wasn't even a little surprised.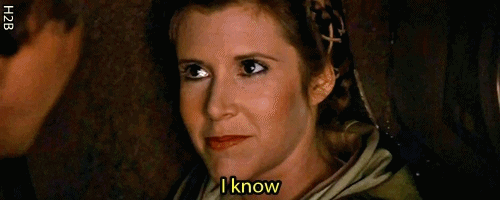 Diagnosis 3: Searching for a cause of my other syndromes, which are usually just as much symptoms as they are conditions themselves, I was talking to my good friend who also has Diagnoses 1 and 2, and she asked if I ever considered her underlying diagnosis, Ehlers-Danlos Syndrome. When I thought I didn't fit the bill, she asked me questions, explained the syndrome, and effectively diagnosed me. I did more (yup) google searching, and the same light in my head went off as those two other times. I made an appointment with a geneticist who clinically diagnosed me with Ehlers Danlos Syndrome – Hypermobility Type III. I wasn't even a little surprised.
The moral of these stories is not that doctors are incompetent. It's just that they're limited because they are experts in medicine, not experts in your body. You have lived in your body every moment of your life, so you know it in a way that nobody else can. So you often get a gut instinct for when something is right or wrong with it.
Now, that being said, I would be nowhere without the doctors who can effectively run the tests and prescribe the medication to help me deal with my illnesses. There's so often a mentality that the doctor is the mechanic and you are the car. So you should just shut up and let them fix you. But you are not a machine. You are, unfortunately, much more complicated than that.
So the doctor/patient relationship, at its best, is a collaboration. There needs to be trust both ways. Because the truth of the matter is that, because I have the time to research and the personal, lived experiences of it, I know more about dysautonomia than my cardiologist. But he knows more about the cardiac and vascular system than I ever will. And so nothing will ever get accomplished unless the two of us trust each other. And if we don't trust each other? It's time for me to move on to a different doctor.
I am lucky, though. My current team of doctors does trust and respect my word, and I theirs. This isn't the easiest to find, and I didn't find it right off the bat. So, dear spoonie reader (or spoonie loved one), trust and respect yourself enough to find a doctor who trusts and respects you. You deserve it, and you need it. Use the google search, be skeptical of the source, collaborate with your doctor, and, above all, trust yourself.
About the Author:
Leah is a 25 year old suburb-of-Philly native. She has Ehlers Danlos Syndrome – Hypermobility Type, Gastroparesis, Dysautonomia, a feeding tube, and a battery operated stomach. She is the proprietor of this site, as well as the sassy Disney blog The Magical World Of.