You know you're a spoonie when…
…It's three in the afternoon and you feel like you've been running around like crazy all day but when you look back on the day you realize you've actually done nothing.
…You've been on hold for 30 minutes and you really don't want to lose your place in queue, but you've got three days of laxatives and a week worth of crap ready to come out…now…so you sigh and hang up.
…you have medical supplies stashed all over your house and it's not at all unusual to look for your shoes and your extra cases of formula in the same place.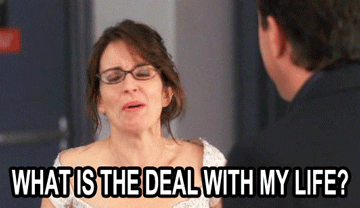 …your friends and family regularly list their symptoms for you assuming that you will just know what's wrong with them.
…talking about your bodily functions is part of your everyday conversation.
…you walk into the pharmacy and they greet you by name.
…you can't carry around a regular size purse anymore because of all the medical supplies you cart with you so you walk around with a Mary Poppins sized tote instead.
…you can't watch medical shows without pointing out all the things that are unrealistic, and all the facts that are blatantly wrong.
…you look through your phone log and realize that phone calls to and from doctor's offices far outnumber those to your friends.
…you self-diagnose yourself and then wait weeks, months or even years for a doctor to confirm said diagnosis.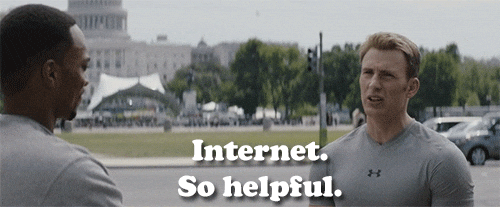 …you've probably on more than one occasion seriously deliberated about how long you can get away with not showering.
Add your own in the comments!
About the Author:
Catherine is a 23 year old spoonie living just outside of Vancouver, Canada. She has gastroparesis, a feeding tube and is currently TPN dependent. She spends most of her time crocheting like the old soul that she is and blogs at Finding my Miracle.
Gifs cheekily supplied by Leah.