Anyone with any sort of GI disorder knows the pain of bloating. One second you're a normal human being and the next…
It's really hard to wear any sort of non-elastic pants with this issue. So I had been hard-core sweatpants-ing it everyday. Which was fine for hanging out around the house, but not so much if I wanted to go anywhere, well, normal.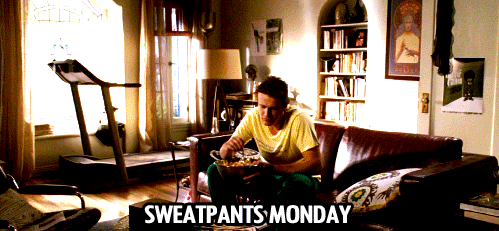 Enter my hero: Jag Jeans Elastic Waist.
Once again, disclaimer. I'm not getting any endorsements from these people. I just really like them.
They look just like regular jeans, except they have a comfortable, elastic, belly bloating friendly waist band. No longer need to shop at the maternity store! They have multiple colors, styles, and you can order them off of Zappos. Free shipping, free returns, and no need to waste any spoons shopping at the store. Super spoonie friendly!
I now have two pairs of pants and one pair of shorts. It's honestly a relief to have something that makes me look like I'm wearing normal pants without strangling my sporadically distended belly into the standard waistline.
What are your favorite bloat-friendly pants?
About the Author:
Leah is a 24 year old suburb-of-Philly native. She has gastroparesis, dysautonomia, a feeding tube, and a battery operated stomach. She is the proprietor of this site, as well as the sassy Disney blog The Magical World Of, and a contributor to the new podcast Media Matters.